On this page we intruduce some children to you, which already benefit from 'Hope for Helpless e.V.'. Through your donations they get the chance for education and a better life.
Jovan Weere (5 years)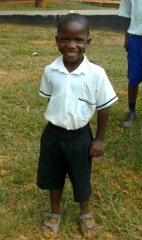 He joined Hope for Helpless in 2013 when he had just started school in Baby class. Jovan is now in Top class that prepares children to join lower Primary. He stays with his aunt who is currently studying. He has a lot of fun at school and loves football.
Nansubuga Sharifa (7 years)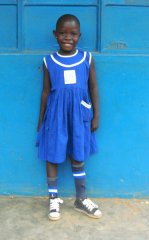 She joined us in 2011 when she was in Baby class. Nansubuga is now in Primary 2. She stays with her single father and likes music and farming.
Mwanga Jumar (16 years), Mwanga Meddy (10 years) and Mwanga Shaban (15 years)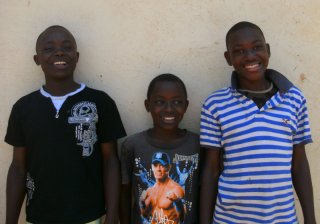 Jumar and Shaban joined Hope for Helpless in 2009 after they have fled from DR Kongo. They are now in Senior 2. Their younger brother Meddy joined us in 2013 and is now in Primary 3. The three stay with their single mother. Jumar likes music and reading, Meddy likes drawing comic art and Shaban loves playing football.
Ssegawa Edward (15 years)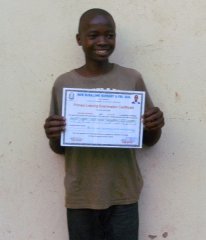 He joined Hope for Helpless in 2010 when he was in Primary 4. Edward has now completed Primary level with good grades and has joined a Secondary School. He is in Senior 1 now. Ssegawa stays in our home since he has joined the project. He likes school and farming.
Kigyoga Dennis (6 years), Namumbejja Josephine (12 years) and Namazzi Sandra (9 years)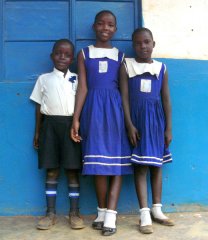 The three siblings joined HFH in 2013. Dennis is now in Primary 1, Josephine is in Primary 5 and Sandra in Primary 3. They stay with their single mother. Dennis likes playing football, Josephine likes farming and Sandra loves music.
Nambooze Safina (9 years) and Walugembe Twaha (12 years)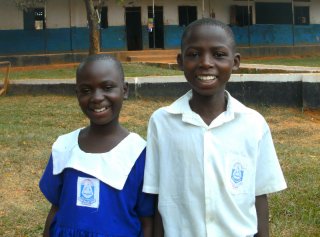 Nambooze Safina and her brother Walugembe Twaha joined Hope for Helpless in 2012. Now Safina is in Primary 4 and her brother Twaha is in Primary 7, the last class of the primary level. They stay with their single mother and their older sister. Twaha is a great footballer and Safina likes music and playing drums.
Mwanga Mariam (8 years)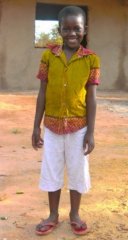 Mariam is Jumars, Mohammeds and Shabans sister. She joined HFH in 2014. At home they are nine people living together in one room.Mariam is in Primary 3 and loves to sing and listening to music.
Odoi Paul (10 years)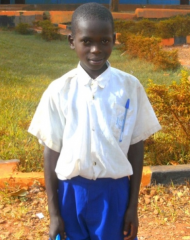 Paul joined us in 2014. He lives with his single father, the security guard and chef at New Bubajjwe Nursery and Primary School, in the boarding school tract. He is in Primary 3 and likes football and animals.
Nankya Shadia (6 years)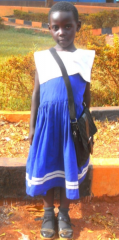 Shadia also joined HFH in 2014. She lives together with her grandmother in a small room. Shadia is now in Primary 1. She loves to play with dolls and likes going to school.
Abu Mutwalibu (2 years)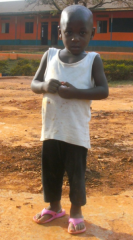 Mutwalibu will join pre-school in 2016. Since 2013 he is a member of Hope for Helpless and lives with his mother within our project, who cooks for our children. Typical for his age he is very shy and loves to play.